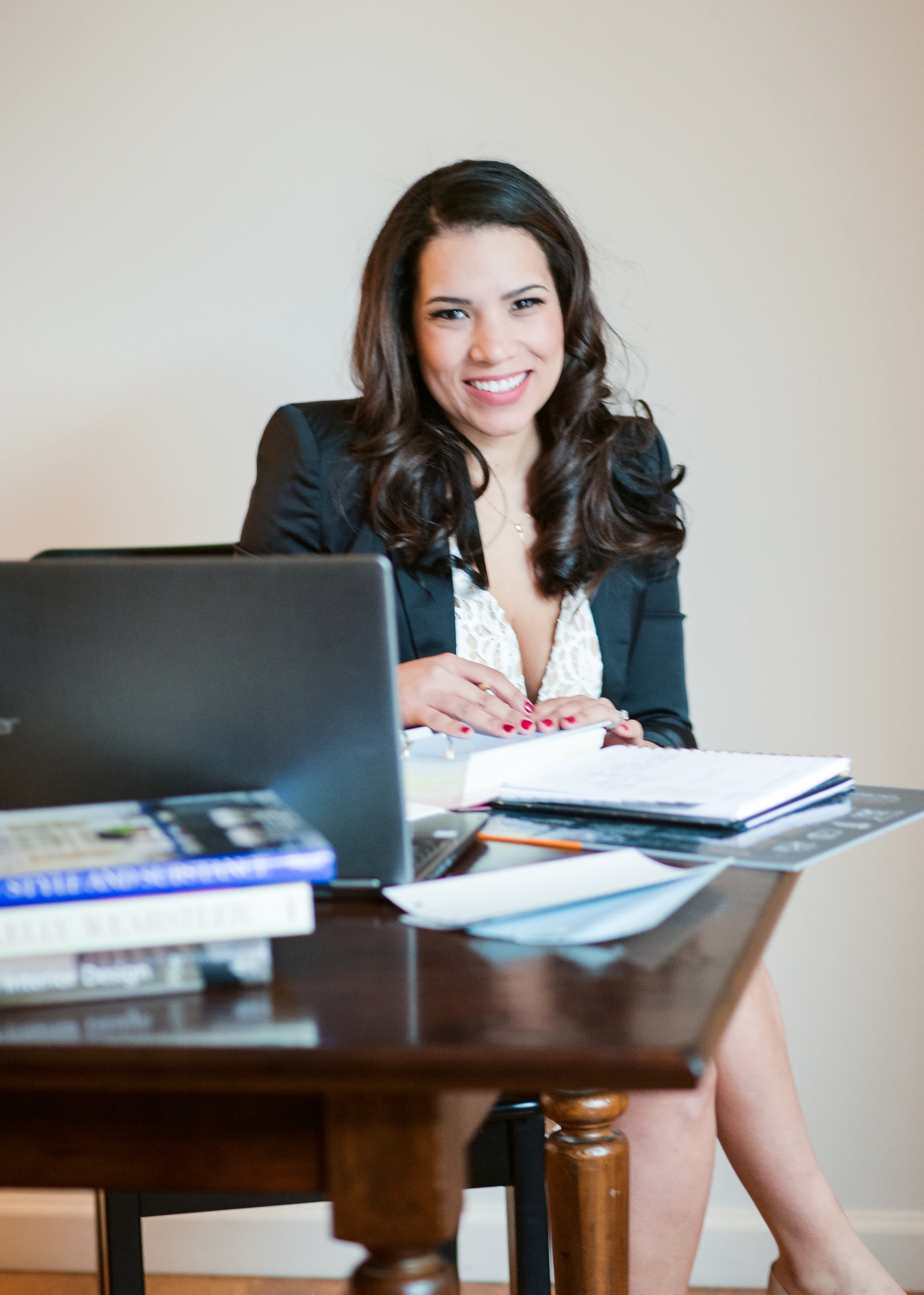 It's taken me many years to gain perspective and clarity as to what being an interior designer actually means for my clients and myself.
I will break down a few of the reasons why I believe interior design might be beneficial to you.
 
"I know what I like but have no idea how to put it all together into reality" -anonymous
It's SO EASY to scroll through interior design pictures and see a million things you like. The hard part is distinguishing WHY you are attracted to certain things versus others.
When you work alongside a designer their main goal is to get to the bottom of your style. Through my design process I make sure to ask some really fundamental questions that will later on help me if we get in a road block and can't seem to make a decision on something. For example on my initial questionnaire one of the questions is to describe how you want your space to feel, If they choose adjectives like, comfortable, relaxed and cozy, those words go straight into my client folder and every time I'm sourcing an item or pitching an idea those words are at the top of my mind.
A designer's job is to translate your dream home into reality as well as expose you to things that enhances your vision.
"You're right I do need a Pinterest intervention. Let me go look on Pinterest for some ideas"
We've all been there before, pinning a million pictures on Pinterest saving for the one day when we'll wake up and magically have a ton of spare time to make our homes perfect in the way we've always envisioned. However if you're anything like me, life tends to get in the way of those pins. Babies are born, dinners need to be made, laundry folded… You catch my drift?
That's where a designer comes in and saves COUNTLESS of your own hours doing research, purchasing, dealing with returns, damaged items, furniture assembly and managing the project so you have all the things you need in order to achieve your vision in a timely manner and within budget.
A harmonious design pulls pieces from various vendors to achieve a cohesive look and focus is essential for that to happen.
From choosing the perfect shade of color with just the right undertones to planning out structural changes and project management. An interior designer can help to break down the process into easy steps to achieve your overall vision. Too many choices are overwhelming, an interior designer is able to pick the top choices for your project and make your decision making MUCH more manageable and enjoyable.
Every project needs a process and that's just a way to describe a flow of things. If step 1 isn't done properly that affects the following step. Ultimately interior design ends up being much more than just aesthetics, it has a lot to do with the whole process of achieving a desired look.
A great designer will have a set of their own steps laid out so you know exactly what to expect and when.